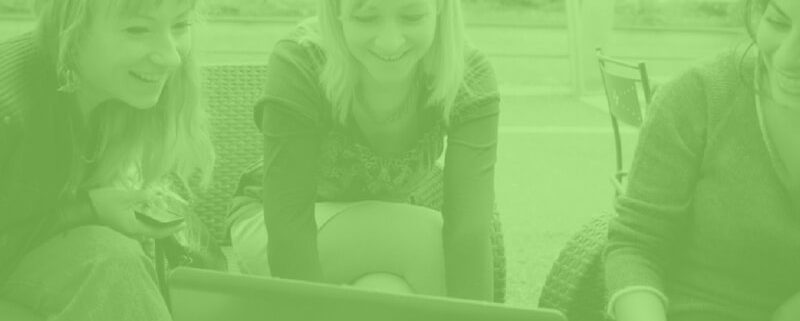 Educational Institutes scale and structure is becoming wider, deeper and broader in every sense. Educational sector is no more just conventional School colleges, but far more than that, with various unconventional institutes, e.g. Vocational Training, Skill Training, Coaching Classes, Tuition, Competitive Exam Preparation and many more…
In these Coaching classes and Training Centers operations are even more complex compare to standard conventional educational institutes. Below are the reasons :
No Fix Academic year, Irregular Batch formation, as per number of enrollments and resource availability

Coaching classes, Tuitions and training centers are different compare to traditional school and college because there is not set academic year. Batches or Divisions are formed as per the admissions for course and availability of Faculties, Classrooms and teaching aids. Batches are formed as per the common preferred batch timing among the students.
No Fix weekly Time-table

In Most of the Technology Training Centers and Coaching classes, Time Table is very flexible. There is not set weekly timetable which is repeated throughout semester. As per the requirements, resource availability and enrollments ; Time-table (Batch Schedule)is defined either monthly in advance or quarterly in advance. Unlike school or colleges, they do not hence set weekly timetable. Many times coaching classes conducts extra lectures on public holidays.
Changing deliverables as per market requirements and customer behavior

Typically, In Technology Training centers, Competitive Exam Preparation and vocational training centers; Courses are launched keeping market requirements and Customer priorities at prime focus. Majorly Courses are launched due to high market demand, Few courses for better ROI. Few Courses are promoted for making institute brand visible. Even the Course structure and Curriculum is redesigned keeping next business strategy at focus. Which enforce these institutes to become more result oriented and growth focused.
School and Colleges have their curriculum set by government bodies or accreditation committees and these syllabus changes once in decades. This is very different from these unconventional institutes where courses and their curriculum is always evolving or changing as per customer needs, competition and market trend.
Competitive in nature, Targeting improving enrollments, Revenue and Spread
These institutes are very competitive in nature. Coaching Classes, Technology training centers and Competitive Exam preparation are driven by these competitions to deliver better and better student achievements. Their Competition within creates bigger market for themselves and enforces them to deliver better academics, student achievements and glamour. Ultimately their spread, their enrolments, their brand and student achievements is the way they measures institute performance.
Schools and Colleges are not competitive in terms of revenue, enrollments and spread. These conventional institutes flourish because of students performance in various board exams. Alumni contribution-Alumni Network is one major factor in schools and colleges.
Fast growing and High Net worth
These educational institutes are fast growing. Entrepreneurial zeal is the driving force to start and flourish their organizational goals. These institutes are mainly started by an individual teacher or group of academicians; And operated as enterprise. These educational institutes are mainly the entrepreneurial success of promoter who started and driven them to their current status.
School-Colleges are mainly run by trusts, states or governments. They have set number of student intake as per government policies. They are mandatory and run due to social necessities.
Typical Corporate Structure, Corporate Governance

These educational institutes are typically run as corporate enterprises. Hence to achieve efficiency, maximize profits and improve stability they are run as with corporate structure. Typical conventional educational institutes are typically trust driven or state driven which makes them more social oriented than capital oriented
Marketing and sales team driving enrollment

One of the major difference between coaching classes, Training Centers and School-Colleges is sales and marketing team. There is active Sales and Marketing team in place in Coaching Classes and Training Institute. This team glorifies the previous students achievements, Institutes key faculties in order to generate walk-ins and leads. These leads are then counselled towards enrolments. This is one major activity done in unconventional educational institutes which is majorly absent at school and colleges
Complex taxation and auditing

Most of the schools and colleges which follows board pattern and accredited by government bodies, they are exempted from any taxes from central or state government. These institutes do not have any direct or indirect taxes. But This is not true with Coaching classes and training institutes.
Coaching classes and training institutes are typically considered as commercial bodies liable for all the taxes under central and state government. One of the major component of taxes is Service tax, Professional Tax, TDS and Income tax. This tax calculation and tax filling to government is one crucial area, Tax auditing and tax management becomes complex as size and spread of institute grows. The complexities of Tax management is usually done by Software or application tool.
No entry barrier

To start a school and college one needs approval from government bodies. It is never a cakewalk to ensure these permission. To get these government permissions to start school and college comes with various policies to be implemented in your institute.
While if you are starting coaching class or Training institute, all you need to do is register your institute under company act. It is as easy as forming any new venture. And then you neither has to obey any government education policies or no any barrier on number of enrolments per class. Best part is there is no caste or community based reservations
https://www.agamedu.in/wp-content/uploads/2016/03/Blog-1.jpg
500
800
Alaukik Kotecha
https://d2844bung9ylv7.cloudfront.net/wp-content/uploads/2017/02/11115048/rsz_agam_thick_border-300x276.png
Alaukik Kotecha
2016-03-28 14:42:56
2016-12-18 11:02:20
Coaching & Training Institutes vs Schools and Colleges